Replacing windows in your home can be expensive, time-consuming, and stressful. For budget-conscious homeowners, understanding when the expense is worth the trouble is critical. Saving energy costs shouldn't be the sole determining factor when deciding to replace your windows since it could be many years before the savings add up to a return on your investment.
In some situations, window replacement may be the only viable option. When facing wood rot around window frames or visible condensation between window panes, it may be time to replace them. You not only need to consider the cost, but the most effective option for your needs. We've highlighted a few options and the benefits of each.

When to Repair Windows vs. When to Replace
In some situations, it may be better to stick with your current windows if they can be repaired with a reasonable amount of time, effort, and money. Consider the work you put into your windows and decide if you wouldn't mind keeping them around if they can be repaired. If they're a pain to clean, you've noticed the wood around the frame rotting, or don't want to keep up with maintaining painted windows, replacing them may be the better option.
How old are your windows? Single-pane windows do a poor job of insulating interior spaces during colder months and let quite a bit of light and warmth through in summer weather. It may be worth upgrading your single-pane windows for a newer double-pane option that will vastly outperform single-pane windows in terms of the comfort levels in your home. However, older double-pane windows that have fogged between the panes cannot be fixed. Fogged glass needs to be replaced.
Replacement Window Options
If you've decided that replacement is preferable and more cost-effective than repairing your old windows, then evaluate your new window options. Wooden frames will run the risk of eventually rotting and typically require more maintenance than vinyl options. Vinyl frames are usually the least expensive option, but usually cannot be painted or customized. Fiberglass-framed windows are extremely durable and can be painted. They also offer protection from extreme weather but can get expensive.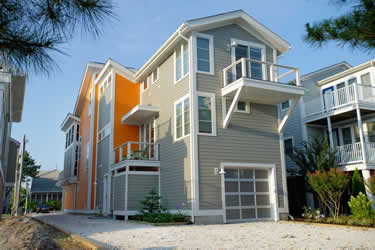 Once you've determined the kind of frames you want, settle on the style. Are you replacing all of your windows at once for a cohesive look, or are you only considering the ones that really need your attention for now? Either way, style is crucial.
Double-hung windows are a popular choice as they allow more control over airflow and can be easily fitted for a window air conditioner or fan. They are also easy to clean and maintain, and their ability to open from the top or bottom improves air circulation. Single-hung windows look quite similar to double-hung windows, but only the bottom section (or sash) moves and the top remains sealed for insulation.
Casement windows open like doors, usually with a crank that is rotated by hand. They are easy to clean, and when fully opened, provide excellent ventilation. This style of frame typically provides better insulation than double-hung options since the sash locks closely to the window frame.
We Can Help
Replacing windows can be a chore, but it also presents an opportunity to improve your home's insulation and ventilation, and may open doors to new aesthetic choices to accentuate your Florida home's style. O'Donnell Impact Windows & Storm Protection can help you decide whether repair or replacement will be the best option for your home. Contact us with any questions you have about Port Saint Lucie replacement windows and let us start solving your window troubles today.